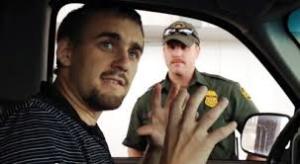 Gavin Seim joins me on the show today to encourage folks to quit complying with unjust directives. Gavin has some well documented instances on his YouTube channel where he has refused to roll over and used the situations for teaching moments for his children and America at large. Visit his website at CallMeGav.com
Podcast: Play in new window | Download
Is there a secret cabal working to collapse the international economy in order to usher in a global government and one-world currency? Watch through the eyes of Noah Parker as a global empire takes shape, ancient writings are fulfilled and the last days fall upon the once great, United States of America.The Days of Noah, Book One: Conspiracy, by Mark Goodwin is a fast-paced, prepper-fiction thriller which looks at how modern conspiracies could play into Biblical prophecy concerning the end times.
To celebrate the release, I'm doing another huge giveaway!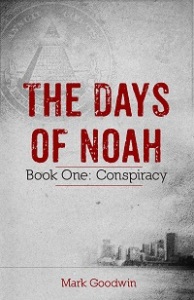 Stop by Cati Armor. They offer affordable body armor including level III trauma plates made of AR-500 steel which can endure multiple rounds from pistols and rifles up to 7.62 NATO. There plates are available with Rihno Linings coating to reduce spall.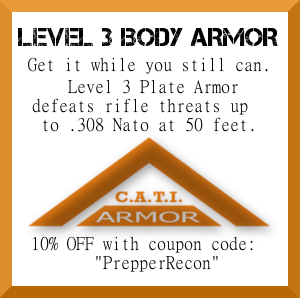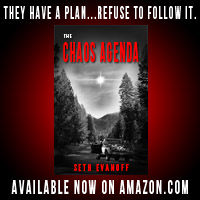 Check out The Chaos Agenda, the new prepper fiction thriller by Seth Evanoff.  When catastrophe strikes during his senior class trip, Christopher Temple finds himself stranded in northwest Montana. In order to make it home he must place his hope of rescue in kind stranger, Wallace MacGregor. During their harrowing journey to safety, not only do Chris and Wallace learn to improvise and adapt to survive, they discover information that threatens to expose the dark agenda responsible for the catastrophe; culminating in an explosive standoff with a relentless, powerful enemy.
Make sure you stop by the Prepper Recon Supply Store before you leave. We just added some very cool Concealed Carry Tactical Slings. Of course we still have a great selection of Individual First Aid Kits, MOLLE Compression Back Packs, and Hydration Kits.  Click here for more info!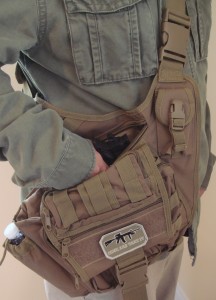 Prepper Recon: Podcast – Stand Now or Forever be a Slave by Gavin Seim